onsdag den 15. maj 2013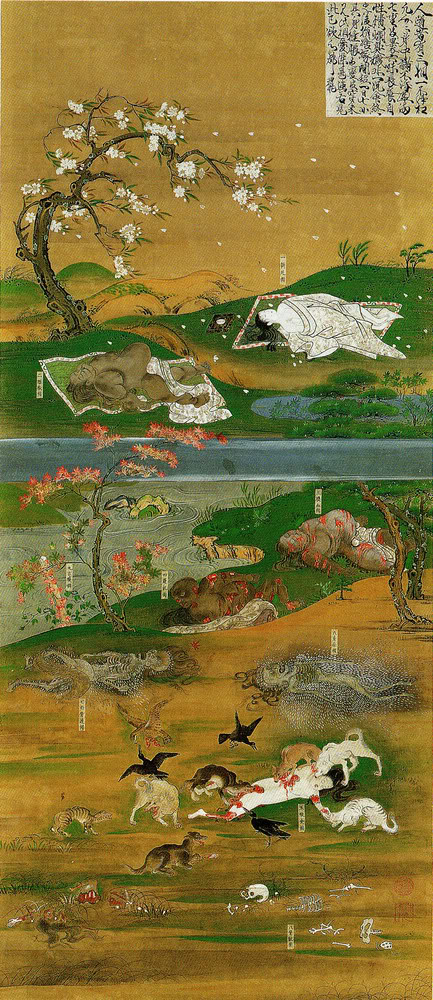 Kusôzu, "painting of the nine stages of a decay corpse," emerged in the 13th century, though the Buddhist teaching was introduced in Japan several centuries earlier. Kukai (774- 835), in fact, wrote poems (kusôkanshi) based on the series. The subject is always a woman and in scrolls the images are viewed right to left.
The oldest images were probably displayed in a structure at Daigoji temple in Kyoto. As Kyoto was (and still is) Japan's religious capital for most of the country's recorded history, much religious art, including kusôzu, is preserved in Kyoto, either by temples or museums.
See large version of the picture here
See also my earlier post on this subject: Body of a courtesan in nine stages of decomposition, c. 1870