mandag den 28. januar 2013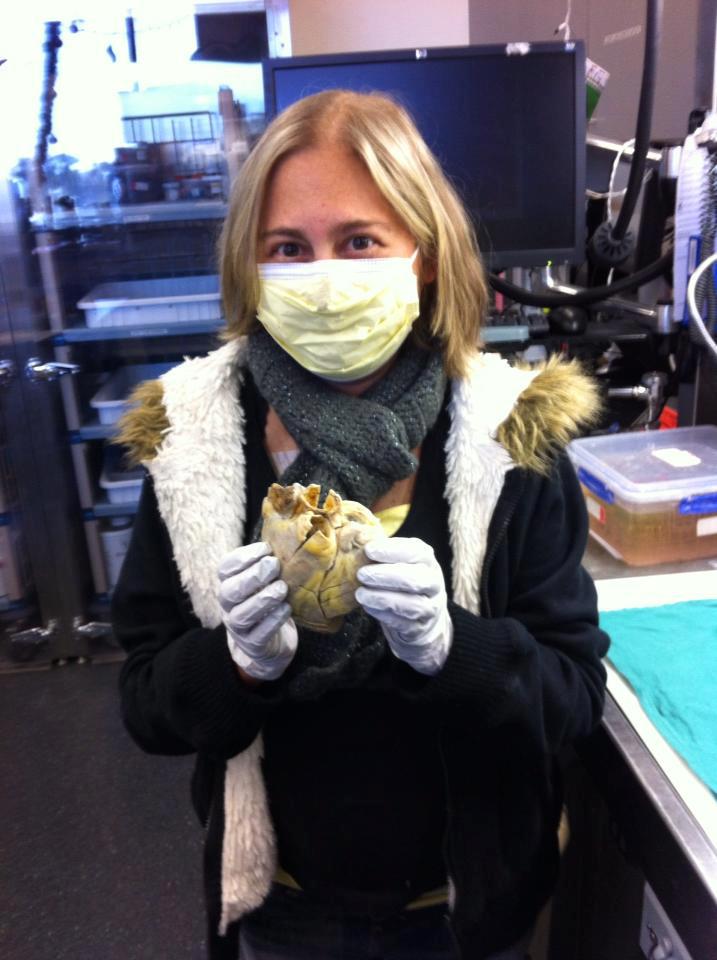 After surviving cancer and and crippling heart failure, Penny is literally holding her heart in her hands. According to her friend Kelsey, this photo was taken before the heart was cremated so Penny could take it home as a souvenir
This is truly an amazing photo: Fifty years ago only hardly any thought a photo like this would pe possible! Hats off to the many doctors and scientists that has made life saving operations like heart transplantations possible.
The first heart transplantation was performed by Christiaan Barnard in South Africa on December 3, 1967. The patient Louis Washkansky survived the operation and lived for 18 days. The prognosis for heart transplant patients has increased since then, and as of June 5, 2009, the survival rates were:
1 year : 88.0% (males), 86.2% (females)
3 years: 79.3% (males), 77.2% (females)
5 years: 73.2% (males), 69.0% (females)
Let's hope that Penny will have a long and happy life: The prognosis is getting better day for day.