torsdag den 8. marts 2012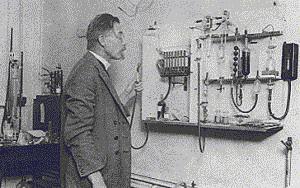 Example of early respiratory apparatus used by August Krogh to analyze respiratory gas. Krogh constructed his own equipment, perfecting the art of glassblowing and other laboratory skills. The Krogh respiratory gas analysis equipment was the most accurate of any developed; this enabled Krogh to conduct crucial experiments that eventually led to decisive experiments and the Nobel Prize in 1920.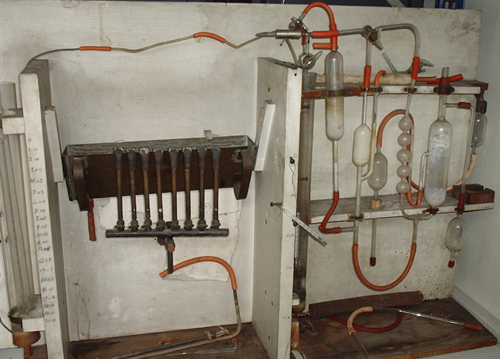 August Krogh's respiratory gas analysis apparatus as shown on the exibition The Chemistry of Life in 2010-2011.